Dedicated to Providing Patient-Focused Care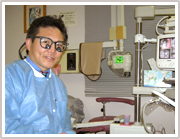 Dr. Wong strives to make your journey to a better smile as comfortable and personal as possible. After 31 years of experience, he continues to have a sincere desire to dedicate his full attention to each patient. He prides himself on the unique, patient-focused approach that he infuses into his practice and is thrilled to be able to meet your dental needs. He is happy to accompany you at every step of your quest for the perfect smile. 
Born and raised on a farm in Salinas, California, Dr. Michael D. Wong understands and treasures the value of small-town hospitality and personal attention. He is passionate about providing all of his cosmetic and restorative dentistry patients with professional, competent, and extraordinarily attentive care. To offer the best care possible, he not only gives you the personal attention that you deserve, he also employs the most state-of-the-art technology available in the dental field.
Dr. Wong completed his undergraduate degree at the University of California, Los Angeles (UCLA) in the summer of 1971 and entered UCLA Dental School that fall. He graduated in 1975 with his Doctor of Dental Surgery degree and immediately passed the California State Board on his first attempt. After earning his license, Dr. Wong took the contagious enthusiasm, personal attention, and calming demeanor that have become his trademarks to several county healthcare facilities in the County of Los Angeles.
Two years later, Dr. Wong set up his private practice in a charming, cozy office that perfectly reflected his desire to deliver personalized care and individualized attention. His friendly-yet-professional demeanor, coupled with a dedication to providing plenty of personal attention to his patients, quickly earned him a reputation as the friendliest dentist in the Los Angeles area. He welcomes "dental phobics," and finds fulfillment in providing comfortable and competent dental care to people who are terrified of going to the dentist.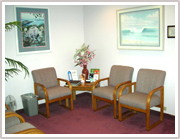 Despite his 31 years of experience, Dr. Wong still takes continuing education courses to increase his knowledge and practice of the newest techniques and cosmetic and restorative dental procedures. He has also become an expert in using the most cutting-edge technology for his patients' benefit. Rather than letting assistants and fancy machines take time away from direct interaction with the dentist, Dr. Wong complements his modern technology with the old-fashioned personal attention that has long-defined his practice. Dr. Wong recognizes that his patients desire and deserve no less than the best and latest treatments, and he finds great satisfaction in meeting those needs.
In his spare time, Dr. Wong enjoys exercising his intellectual, creative, and athletic abilities, taking the time to work on computers, engage in photography, and go skiing. The proud father of two daughters, Dr. Wong has lived in the Los Angeles area for nearly 40 years, and is devoted to serving the dental needs of everyone, young and old alike, residing in the area.
Dr. Wong would greatly appreciate a chance to meet with you and discuss how he can help you achieve your ideal smile. He is dedicated to giving you the personal attention and quality of care that you deserve and expect, and would love a chance to do so. Please contact his office if you would like to schedule an appointment.